A renowned German producer of flame cutting equipment has placed an order with LT GASETECHNIK for the supply of two large-sized stations to automatically control both pressure and flow of single Gases, used for feeding their own flame cutting equipment. The equipment is installed in the Duisburg factory of a German leading steel producer, and is used for cutting steel slabs with a thickness of up to 260 mm.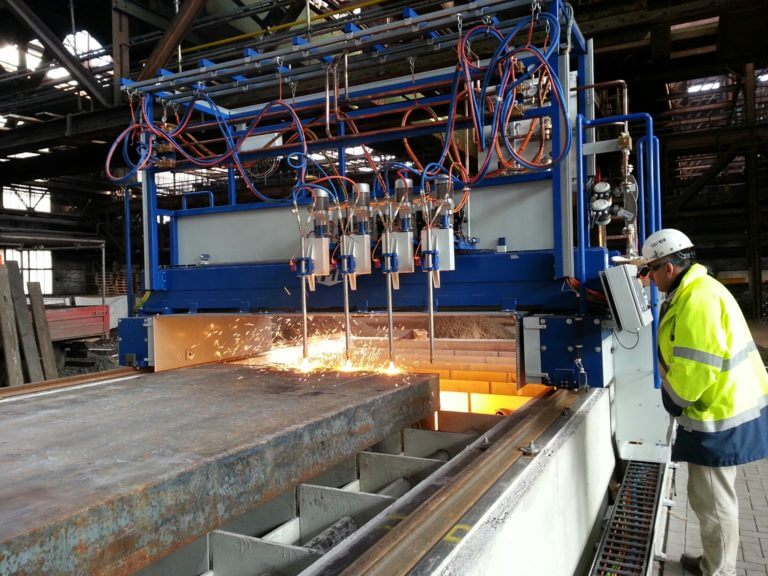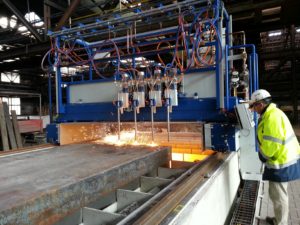 The gases used are Oxygen and Natural Gas.
The gas supply station includes technical components that ensure operational safety at all times, as much as full functionality at convenience, resulting in unmatched process reliability. The station includes pressure regulators, flow meters, check valves, flame arrestors, gauges, pipes, hoses, burners, etc.
All components were pre-assembled on panels at factory, and subsequently installed on site on the flame cutting systems by LT assemblers under supervision of LT engineers. They also cared for commissioning of the complete equipment.