LT gas mixer type advanced with mass flow controllers (MFC) for mixing O2 with N2. Performance range of each gas mixer: 10… 65 Nm³/h.
The customer process from the electronics industry requires a high accuracy of +/- 0.5%, which LT GASETECHNIK guarantees. On the basis of pressure monitoring, the two gas mixers change-over automatically, so that redundancy is granted.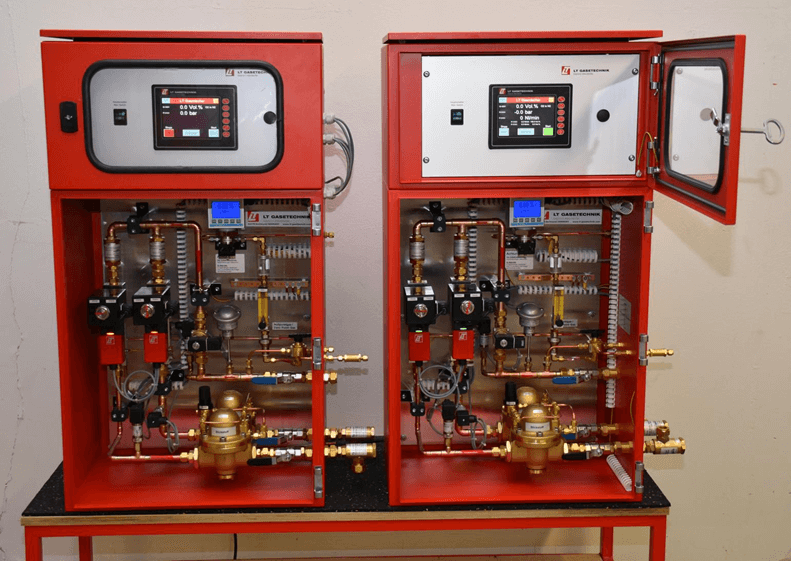 A separate output temperature monitoring ensures that the downstream steel pipes are protected against brittle breakage.
The gas mixture result is monitored by Southland's integrated, innovative in-line gas analyzer with electrochemical measuring cell and documented via interface in the gas mixer control system.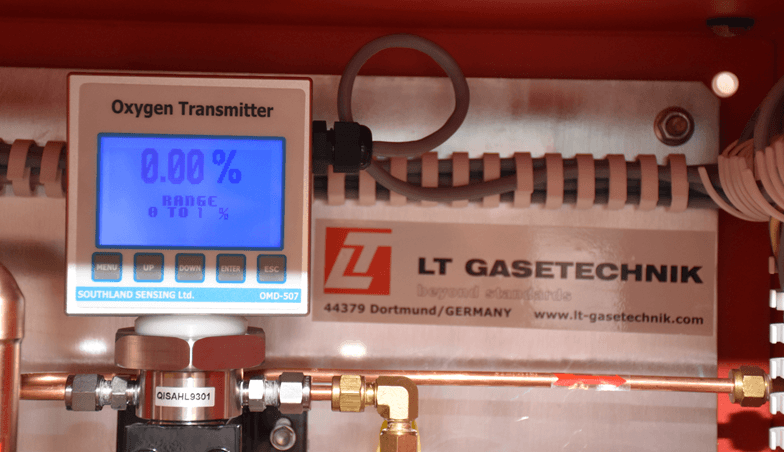 Do you have tasks related to the high-precision mixing and analysis of gases? We are happy to advise you: info@lt-gasetechnik.com