Safety gas bottle cabinet and gas mixer for 70 Nm³/h
Successful delivery and commissioning including integration and new approval of 27 year old pressure vessel
LT GASETECHNIK supplied a gas supply combination with a propane / nitrogen gas mixture for a manufacturer of quality stainless steel products based in Witten. The tailor-made and coherent concept convinced the customer. The supplied equipment efficiently and reliably produces the gas mixture of the highest quality.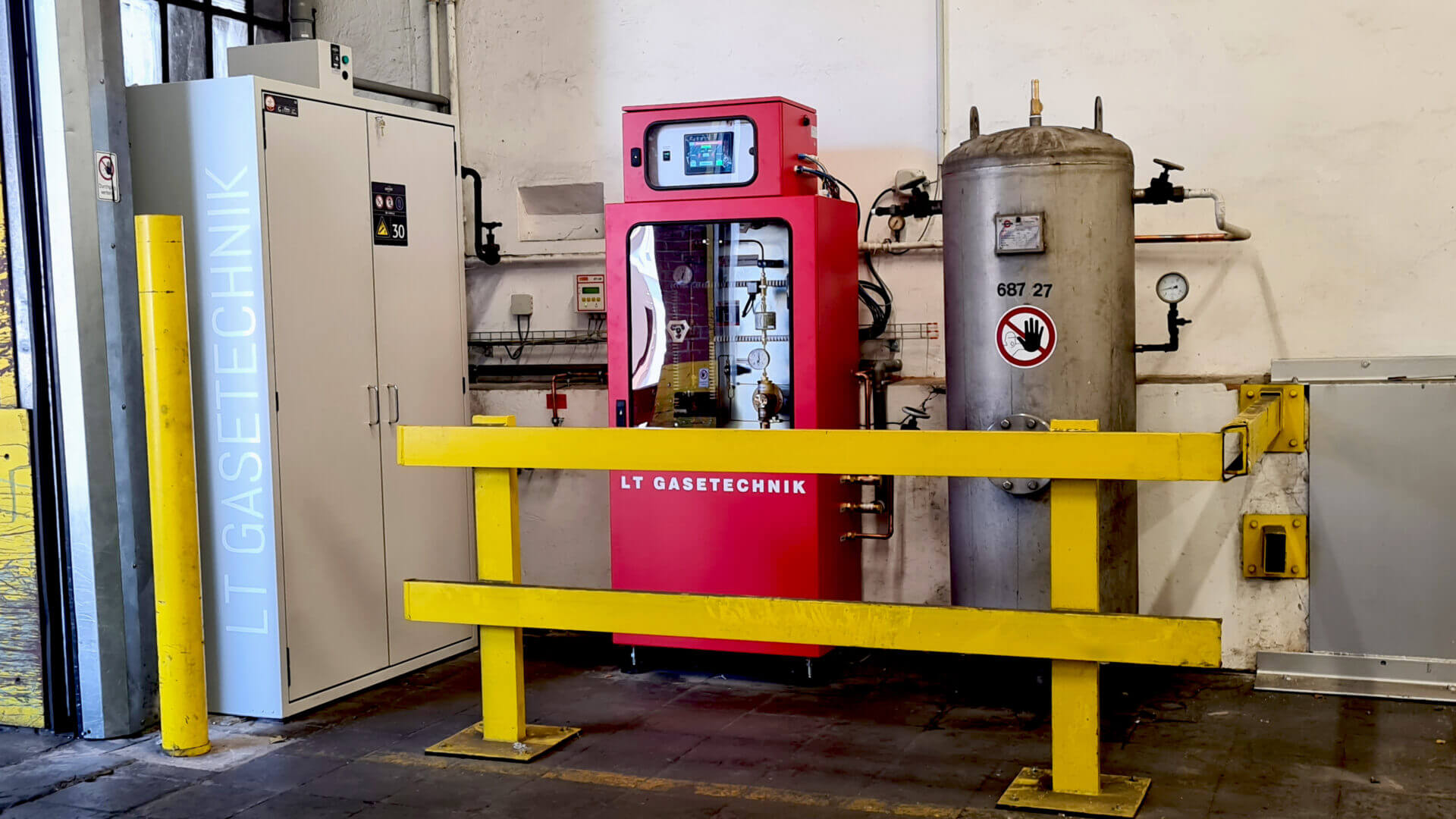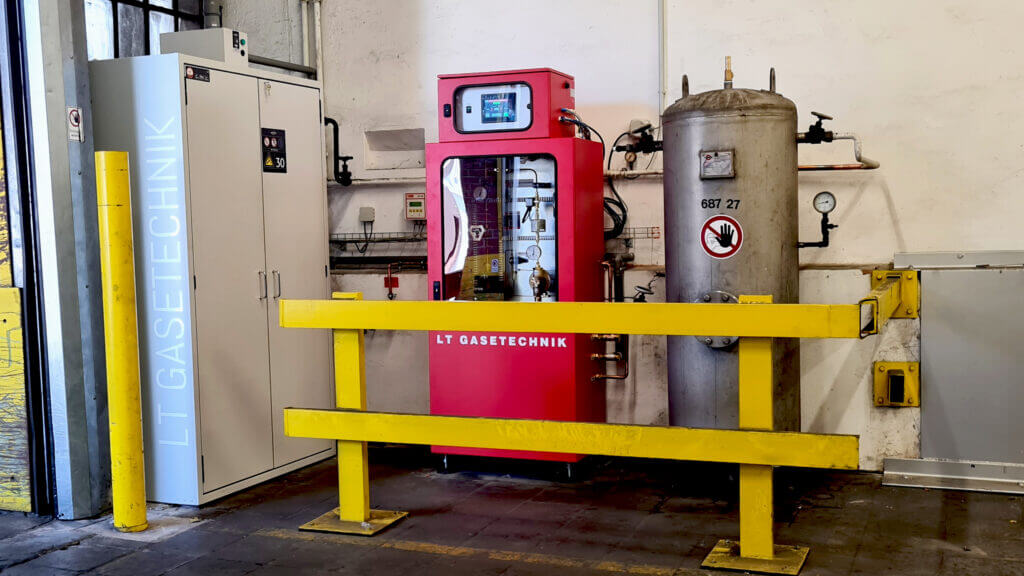 When LT GASETECHNIK was awarded the contract to supply the new gas mixer in April 2020, the overall concept was one of the decisive arguments. The integration of an old 500 liter buffer tank was a major challenge. The order was completed on time with all dismantling services, new installation and commissioning by the LT GASETECHNIK team completed in July 2020.
Scope of delivery:
LT Safety gas bottle cabinet
Fire resistance 30 minutes
For three propane gas bottles with 33 kg each
Propane pressure control station with automatic switchover for two gas bottles
Pressure transmitter for monitoring the cylinder pressures
Cabinet heating in Ex version
Gas warning system
Ventilation with fan for extraction from Ex-zone 2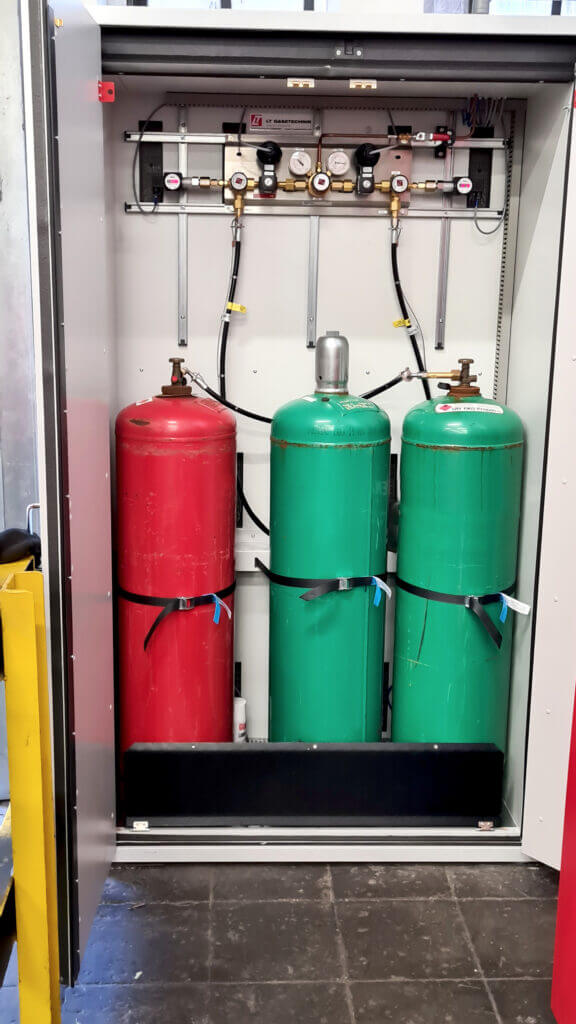 LT Gas Mixer
For 70 Nm³/h
Gases: Propane / Nitrogen
Commissioning:
Commissioning of the gas mixing system, gas cylinder cabinet
Installation of a safety valve for the existing 500 l stainless steel buffer vessel
– Testing and approval of a 500 liter stainless steel vessel, provided by the customer in accordance with DGRL 2014/68 / EU. This was put into circulation in 1993, i.e. before the Pressure Equipment Directive, and had no safety valve, documentation, operating instructions or material certificates.
Complete from a single source, customer-specific, including all documentation and pressure vessel book. That is exactly the strength of LT: Solutions for customers beyond standards from a single source
Consulting
Concept and detail engineering for the mechanical part
Engineering, design and programming of the measurement, control and automation system including the gas analysis technology
Manufacturing, testing and commissioning of the systems
Documentation with CE marking, risk analysis
…just beyond standards.