We have completed another innovative gas mixer for gas mixtures similar to natural gas. Our client is a renowned German institute. The fully automated LT gas mixer GMB 500-5 advanced can mix natural gas, hydrogen and three other gases. Gas mixtures similar to natural gas are produced for thermal outputs from 50 to 1,100 kW.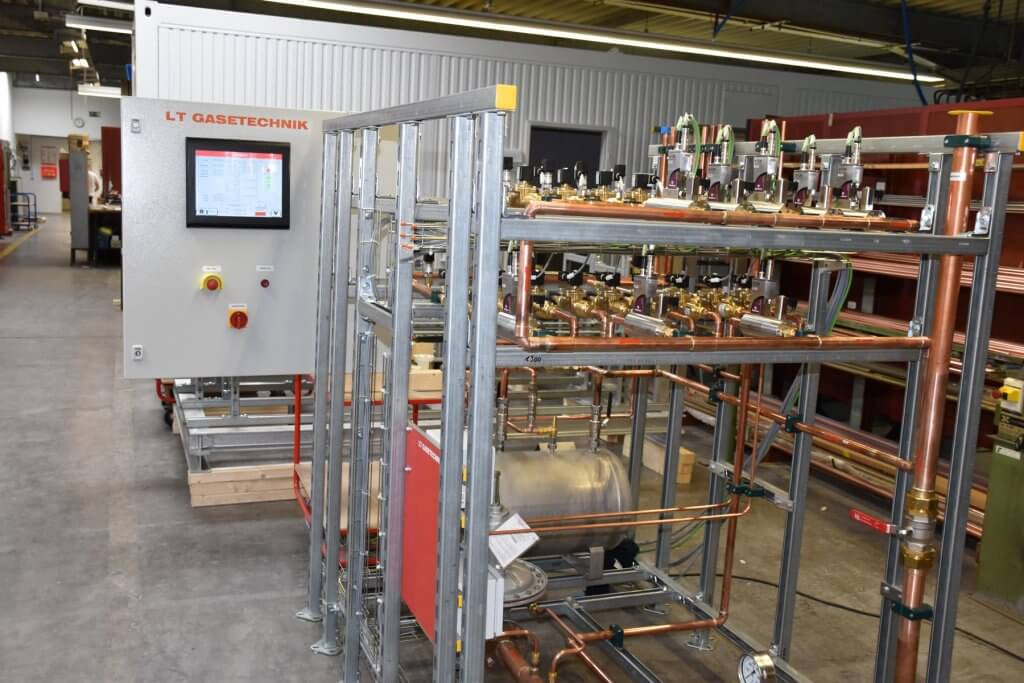 Possible volume flows are natural gas (0.4 to 107 Nm³/h), hydrogen (0.24 to 368 Nm³/h), nitrogen, carbon dioxide and carbon monoxide (0.4 to 20 Nm³/h each) as well as butane, propane or ethane (0.4 to 20 Nm³/h).
The gas mixer has a recipe control that makes it possible to pre-select different gas compositions. It monitors the inlet pressure, temperature and gas backflow of the individual gases and switches them off if necessary. It is operated via a user-friendly touch screen.
We are proud to deliver this innovative and tailor-made solution to our customer. If you want to know more about our natural gas hydrogen gas mixer, please feel free to contact us: mail@lt-gasetechnik.com