Mr. Lizon proudly shows his work: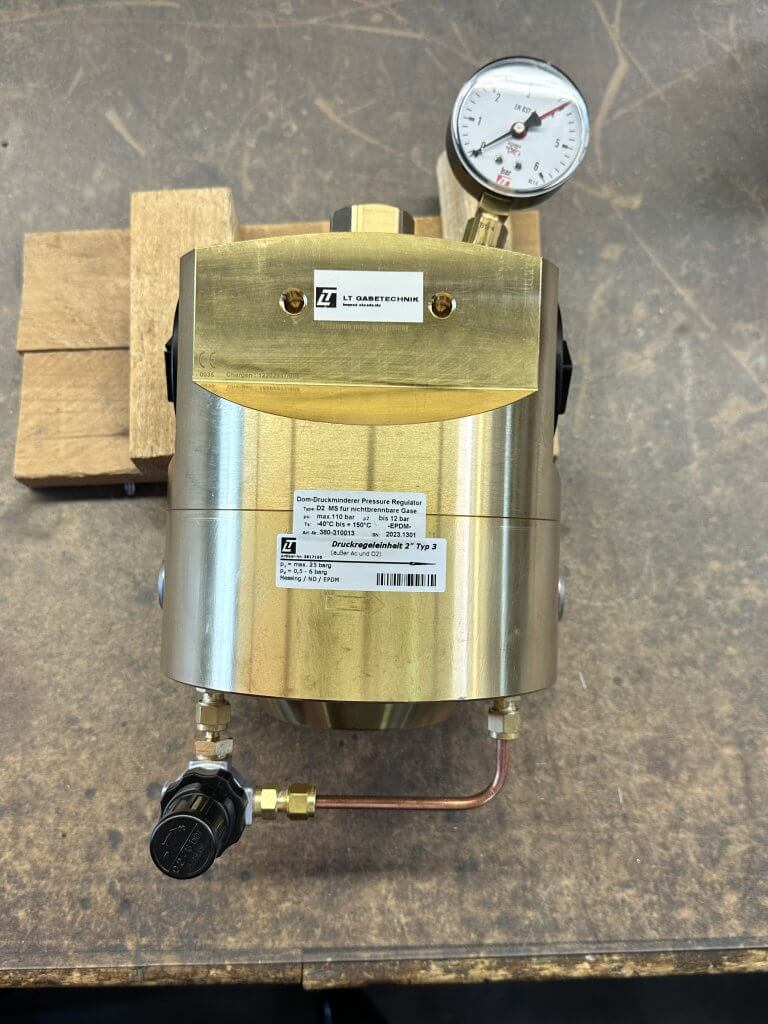 Pressure regulating unit LTD-2 type 3 PN25, with control pressure regulator for precise and convenient adjustment and inlet pressure gauge.
This version for nitrogen, inlet pressure 12 bar, outlet pressure 4 bar. Input and output with G2″ RH.
Of course, also available for various other gases and pressures and in e.g. 1″ version.